2016 Annual Meeting Fort Wayne, Indiana
June 24-26th 2016
24 June - Friday (free time in Allen County Public Library)
1-3 PM Workshop (How to Understand & Use DNA Research, presenter Mr. James Larry Vick) - Allen County Public Library Genealogy Center (900 Library Plaza) in Fort Wayne, Indiana.
3-5 PM Workshop (Set up your own Relative Finder, presenter Mr. Gailen Vick) - Allen County Public Library Genealogy Center (900 Library Plaza) in Fort Wayne, Indiana.
4-5 pm check-in for meeting (pay dues and register) - Best Western Luxbury Inn
5-7 PM Annual dinner - Best Western Luxbury Inn

Speaker:

William J Hartman

Community Leader from Ft. Wayne - subject:

History of Fort Wayne from its beginnings as a trading post. .-

Best Western Luxbury Inn
Saturday - June 25th
7- 9 AM Breakfast - Best Western Luxbury Inn
9 AM Annual Board Meeting - Best Western Luxbury Inn
10 AM Annual Meeting & Board Elections - Best Western Luxbury Inn
11 AM Board Meeting to Elect Officers - Best Western Luxbury Inn
12 Noon - Box lunch Saturday at Allen County Public Library Genealogy Center (900 Library Plaza) in Fort Wayne, Indiana.
1 PM DNA Research, Data Base Project & Presentations - Allen County Public Library Genealogy Center (900 Library Plaza) in Fort Wayne, Indiana
5 PM Dinner/Silent Auction @ The Rib Room

,

1235 E. State Blvd.

(a restaurant 13 miles from Hotel

)

6 PM Speaker:

Mr. John Beatty @ The Rib Room

(Book Review,

Joseph Vick of Lower Parish, Isle of Wight County,Virginia, by Authors John Beatty and Di Ann Vick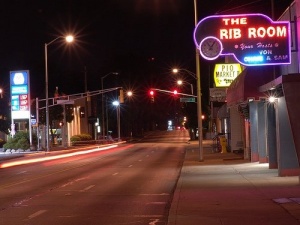 The Rib Room

 

                                                                           

Best Western Luxbury Inn

 Accommodations:
1235 E. State Blvd., Fort Wayne, IN            5501 Coventry Ln, Fort Wayne, IN 46804 
(260) 483-9767                              Our contact is Dev Piprottar; PH # 260.436.0242

                                                  Reservation # 1746 - Joseph Vick Family of America
Saturday night Activities                                  King $96 - Double Queen $104
Sunday – June 26th
7-9 AM - Breakfast at the Best Western on Sunday Morning
Sunday Morning Services (attend you local Church)
11 AM Family Networking
Planning for our 24-26 Jun 2016 Joseph Vick Family of America Annual Meeting in Fort Wayne, IN. The JVFOA Board selected Fort Wayne, Indiana for our meeting location for 2016. Best Western Luxbury Inn Fort Wayne is our selected hotel, but most of our time will be at the Allen County Public Library Genealogy Center (900 Library Plaza) in Fort Wayne, Indiana.
Meetings include genealogy workshops, local historic events, and relevant topics including DNA analysis and seminars. With one of the largest samples of DNA testing from our members, orphans and adopted individuals have been able to find their Vick roots. In addition, visits to local historic sites, libraries and courthouses have been arranged to further our genealogical research.
Mr. John Beatty will be the featured speaker on Saturday, June 25, 2016. He will review Joseph Vick of Lower Parish, Isle of Wight County, Virginia, a meticulously researched, edited and indexed book by Mr. Beatty and Di Ann Vick that documents Joseph Vick's first five generations of descendants in this country.
Event Coordinator; Lori Vick Milsap and Host is John Beatty
Report on the 2016 Annual Reunion in Indiana
The Joseph Vick Family of America gathered for its annual meeting on Friday, 24 June 2016 in Fort Wayne, Indiana. President Gailen Vick welcomed 28 Vicks of various ages, and as always, we were excited to be together. Our home base for the weekend was the Roxbury Inn Best Western, and they worked hard and willingly to accommodate our group.
After initial registration by treasurer Laura Wikey, we had workshops conducted by Gailen and James Larry Vick. As we all settled in, preparations were made for our dinner, catered in by a local restaurant (it was yummy!) and we were entertained by local business man Bill Hartman. Bill owns an insurance agency and is a volunteer "booster" for the city he loves. A proud native son, his charming anecdotes kept us laughing and his civic pride is quite evident.
Following a wrap up of business and an overview of the weekend plans, we all drifted away to rest or to visit with each other. Saturday will come soon.
A nice addition to our weekends is always the breakfast room in our hotels, as it gives us an opportunity to get together informally and catch up. Board members meander into our meeting room and address the immediate business of our association, and proposal of a slate of officers. We follow with a general membership meeting, recording of minutes and an election.
This year we were able to make use of the facilities at the Allen County Public Library, known as having one of the finest and most extensive genealogy departments in the nation. Both Larry and Gailen conducted workshops which were open to the public. Larry always has the most up-to-date information on our DNA project and we are so fortunate to have him working on behalf of the JVFOA. We were honored to be joined later in the afternoon by John Beatty, Genealogy Director at the library and co-author (with DiAnn Vick) of The Book. Joseph Vick and Descendents of Southhampton and Isle of Wight Counties covers the first 8 generations of the Vicks in what became the United States of America. We also held our annual silent auction with articles of curiosity or history connected to the Vick families.
Later in the evening, we reconvened at the Rib Room, a local restaurant, where we ate a buffet dinner together. We were most grateful to have a talk given by John Beatty with interesting stories about the compilation of the first Vick book, and advice about future publishing. John knows his subject well and it is always a treat to have him address us as a group (or one-on-one!)
Everyone made their way back to the hotel where we could gather in small groups and do a little more visiting because many of us only get "face time" once a year. It is wonderful to get to know and love our many far-flung cousins.
Sunday is always bittersweet as we say goodbye and exchange hugs, but in 2016, we were able to say: "Next year in Virginia!"
We hope to have a good crowd in Suffolk, Virginia, just adjacent to Courtland, where we are planning to stay at the Hampton Inn, 23 June to 25 June - more details will be coming as the dates approach.
Always remember the Virginia Creed:
"To be a Virginian either by
Birth, Marriage, Adoption,
or even on one's Mother's side,
is an Introduction
to any State in the Union,
a Passport to any Foreign Country,
and a Benediction from Above."
-Anonymous
Report submitted by Lori Vick Millsap
JVFOA Events Coordinator