---

The Joseph Vick Family of America (JVFOA) is a non-profit association dedicated to the genealogy of Joseph Vick, who was a planter, of Lower Parish, Isle of Wight County, Virginia. His exact place of birth is unknown; he was probably born about 1640 and immigrated to America in Virginia in the mid-to-late 1660s. He died in Isle of Wight County, Virginia, around 1700. The organization maintains a database of Joseph Vick descendants, sponsors family reunions, and publishes a quarterly newsletter. We are a Non-Profit Corporation with a 501(c)(7) US Internal Revenue filing code and incorporated in the State of North Carolina in the United States of America.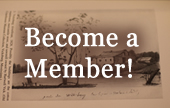 Joseph Vick Association Membership

The Joseph Vick Family of America, Inc. is an organization of descendants of Joseph Vick. Joseph Vick is the forebear of the majority of people surnamed Vick in the United States of America. We have joined together to share research and to get to know our extended family.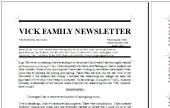 Vick Newsletter

Members of the association receive and make contributions to the quarterly newsletter. The newsletter contains articles, stories and histories of descendants of Joseph Vick of Isle of Wight. You can view a sample newsletter here.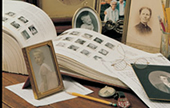 Genealogy and Family Research
Members of the Joseph Vick Family of America seem to all have a very passionate interest in common...finding their common ancestors. Within the association are wonderful resources and individuals who can help you find what you're looking for. More information.
History of the Organization
In July 1972, Sam Vick of Panola County, Mississippi, hosted a gathering of 170 descendants of Joseph Vick at the John Kyle State Park. It was the culmination of months of working to track down as many descendants as he could through his genealogical connections. After the success of this gathering. other family members sought to organize an association. Finally, a dozen years later, Mary Jo McCrary and James M. Perrin (both descendants of Newit Vick, founder of Vicksburg) organized the Joseph Vick Family of America and started the quarterly newsletter

In 1990, Gailen Vick and O. Richard Wright had the Association formally incorporated in the State of North Carolina. The extended family organization meets together each year at a location identified with the Vick family, at these annual meetings, members along with the community are educated in classes on family geneology, family research and DNA testing. Members receive the quarterly newsletters as their main means of communicating and sharing information. The JVFOA Board meets together annually and via teleconference quarterly.

There are currently about 200 members of the organization. Everyone interested in the descendants of Joseph Vick is encouraged to join. Contact Laura Lynn Wikey at ("Membership Section") for more information.